Key Benefits of Reveal Legal Hold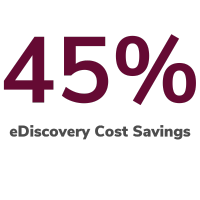 Provides a single platform, transparent and governance for overall processes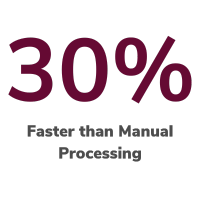 Accelerates eDiscovery by automating workflows that span the EDRM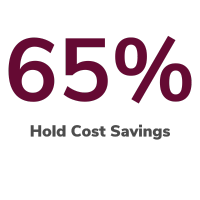 Eliminates the need for additional resources by streamlining
Intuitive Management Dashboards and Analytics
With Reveal Legal Hold it's easy to track the status of each case, allowing you to easily review a global portfolio of risks from across the board, to delve into case detail for immediate access to custodian ESI and to more easily understand the metrics around the collected files.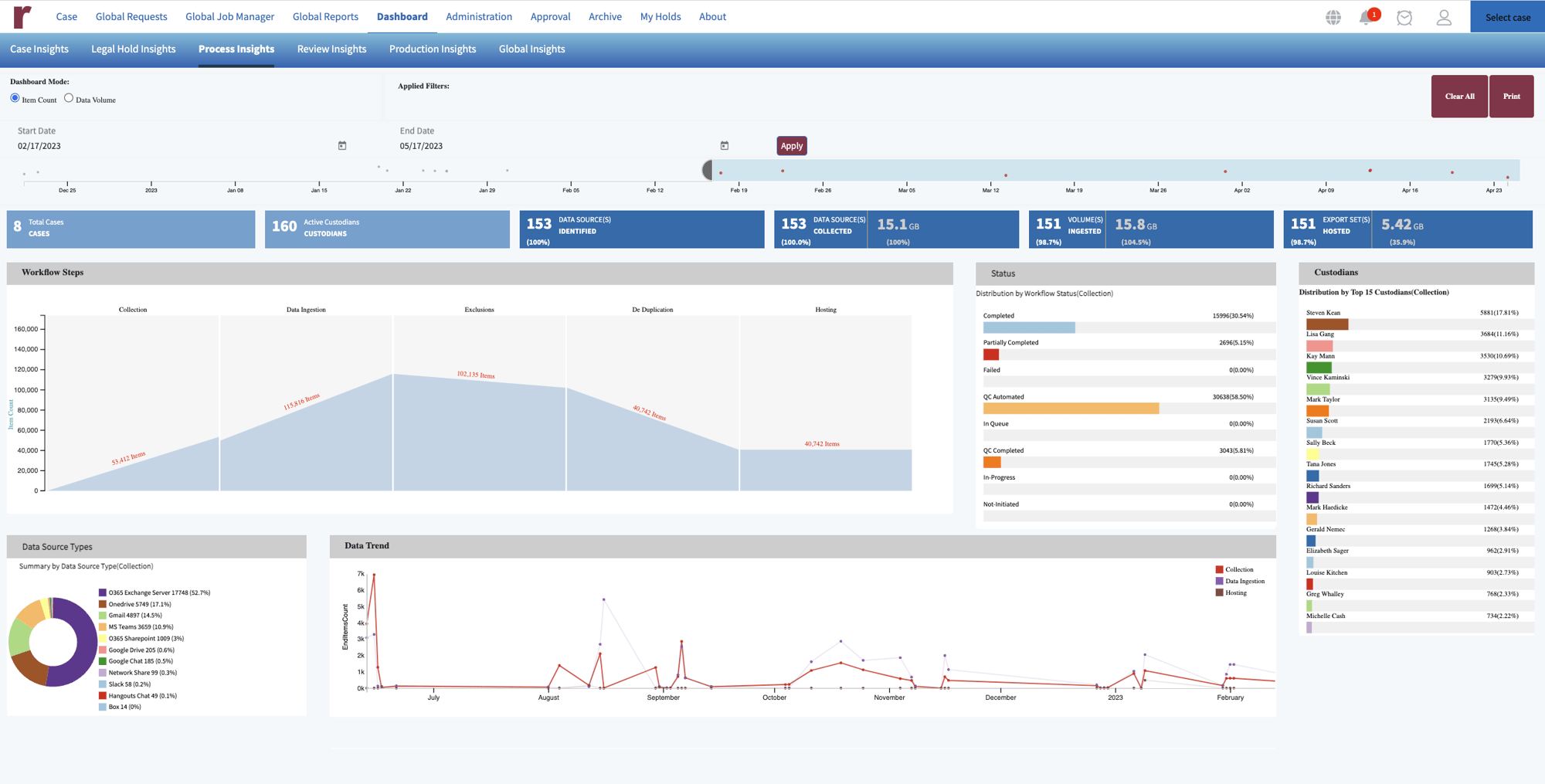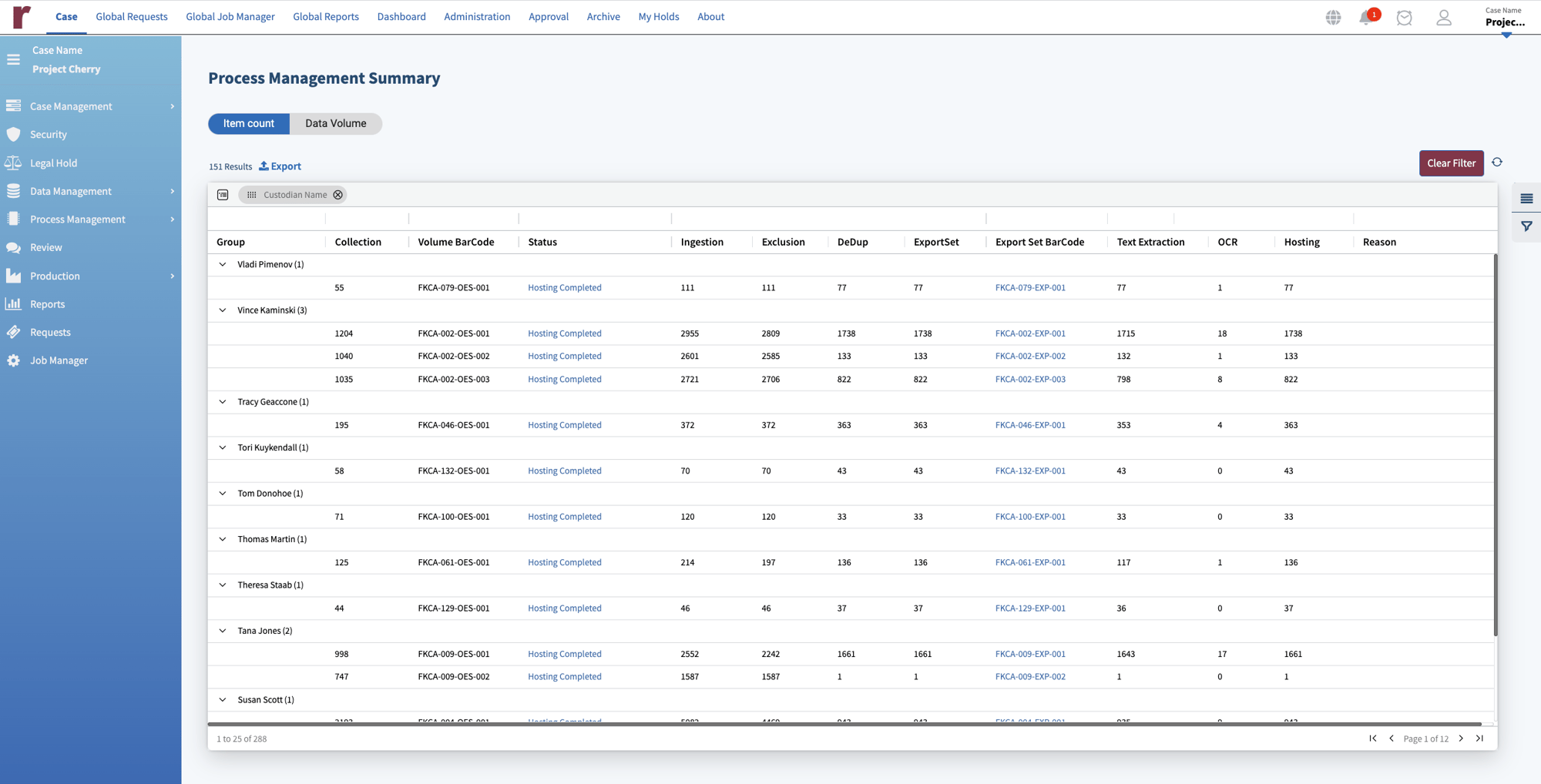 Simplify Your Project, Custodian and Evidence Tracking
Reveal enables quick and easy identification of relevant case information, with full management and tracking capabilities in one dashboard.
Quickly and Easily Manage Your Holds
Manage legal holds, questionnaires, escalations, reminders, and enforcements in one system that provides discrete communications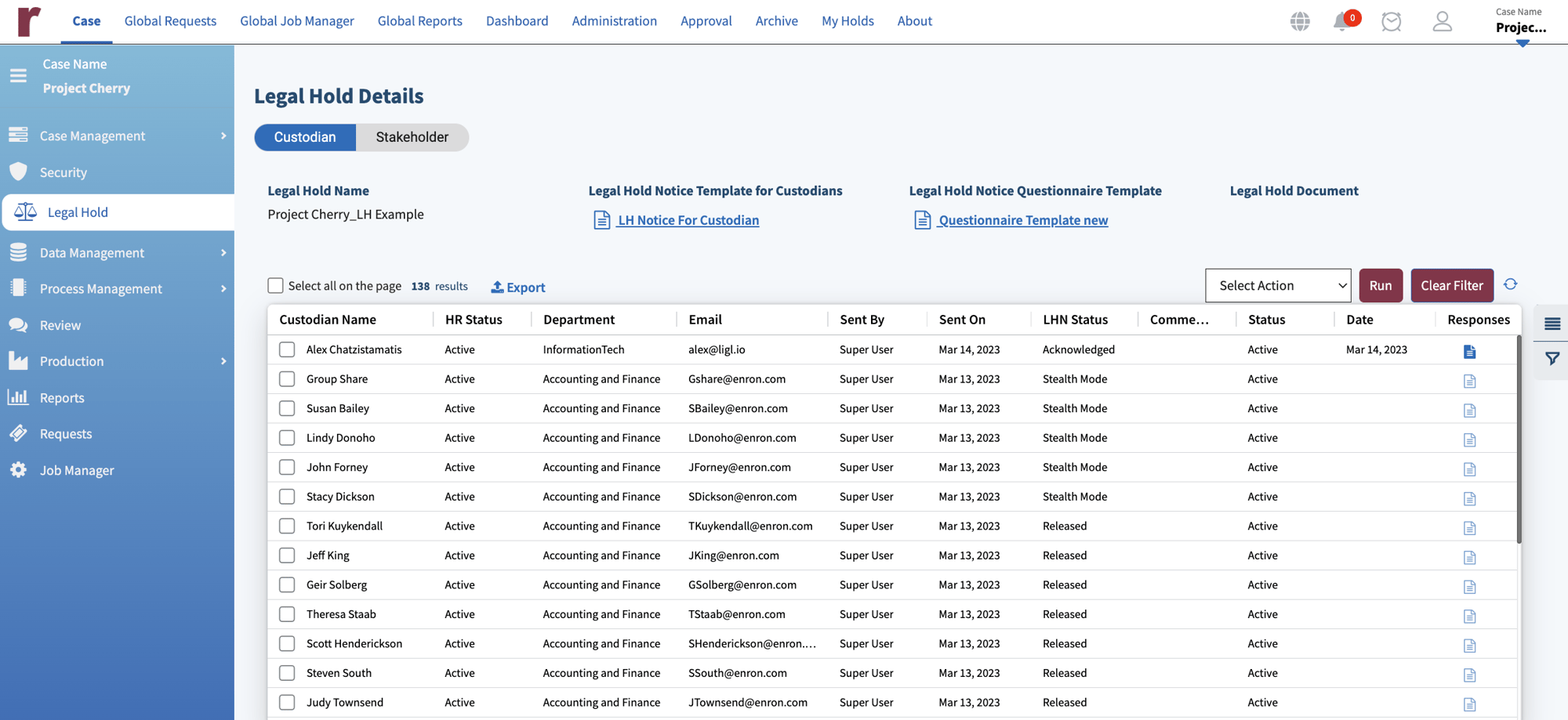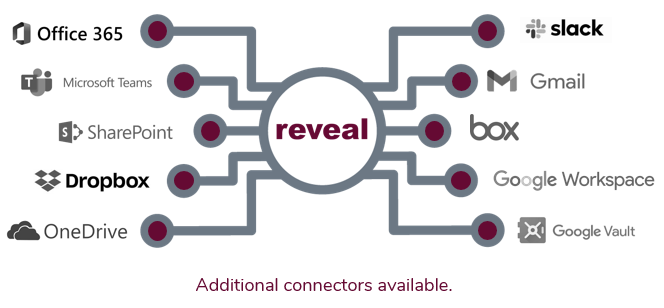 Automated Connectivity to Enterprise Cloud and On-Prem Data Sources
Reveal recently acquired Technically Creative and LIGL, two elite technology companies with robust data connectors to expand eDiscovery, investigations, governance and compliance workflows.
Reveal is your trusted resource for optimized processes, best practices and trending technology. Here are a few resources on the topic of processing and early case assessment you may find useful.