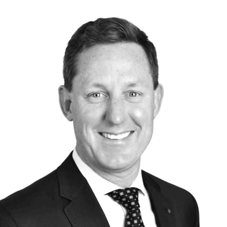 ---
Wendell Jisa
Founder & Chief Executive Officer
As Founder & CEO of Reveal, Wendell brings nearly three decades of technology and services experience to the legal industry. The former founder of legal service provider Landmark, and now the leader of Reveal, one of the fastest growing Legal AI organizations globally, Wendell understands at his core the challenges facing the legal industry today. 14 years after he founded Reveal, Jisa has stayed true to a multi-year vision of combining the very best technologies, people and partners together to solve the industry's most complex challenges. Because of Jisa's foresight and leadership, Reveal is driving the next evolution of AI-powered solutions in the practice of law. Wendell leads the rapidly growing organization, with offices spanning the globe, from Reveal's Chicago headquarters. Wendell, his wife and three children reside outside of Chicago where he is a prominent leader in the community, a dedicated father and active family man, and a life-long Fighting Irish fan.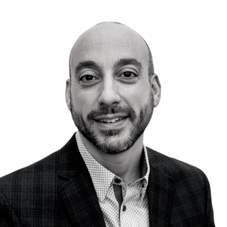 ---
Doug Polignano
Chief Financial Officer
Doug Polignano is responsible for finance, accounting, and strategic planning at Reveal. He has strong financial and operating management experience in global and US based private companies, including private equity owned and venture capital backed companies. Doug began his career at the Big Four, transitioned to the marketing industry and then ultimately moved to Technology/SaaS. He has more than 20 years of leadership experience in international mergers and acquisitions, financial planning and analysis, and operations. Doug holds a BBA from the University of Wisconsin-Madison.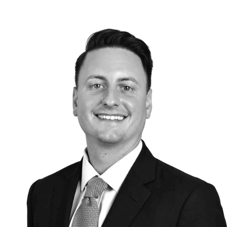 ---
Alex Becker
Chief Revenue Officer
Alex Becker is responsible for the business development, revenue operations and marketing departments at Reveal. He has over a decade of leadership experience ranging from corporate strategy and M&A at a big data analytics firm to operations and finance leadership roles in two high-growth healthcare startups. Alex graduated from Miami University (OH) with degrees in finance and political science.
---
Ann Marie Peluso Vietti
Chief Human Resource Officer
Ann-Marie Vietti is responsible for human resources at Reveal. She has more than 25 years of experience building highly efficient organizations and leading the integrations of numerous acquisitions. She has held executive leadership roles in finance, accounting and human resources. Ann-Marie holds an MBA from Northwestern's Kellogg School of Management and a B.S. in accounting from DePaul University.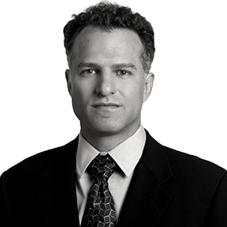 ---
Jay Leib
Chief Strategy Officer
Jay Leib is responsible for the Reveal platform's innovation and strategy and tasked with accelerating the adoption of Reveal's Brainspace and NexLP artificial intelligence technology. Jay is the founder and former CEO of NexLP, which Reveal acquired in August of 2020. Prior to founding NexLP, Jay served as the Chief Strategy Officer at Relativity. He has more than two decades of experience in the technology field and has worked on some of the largest eDiscovery and fraud projects in the world. Jay holds an MBA from the University of Notre Dame and a bachelors from Columbia College.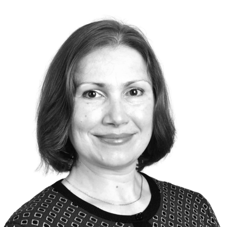 ---
Dr. Irina Matveeva
Chief Data Scientist & Head of Machine Learning
Dr. Irina Matveeva is responsible for Reveal's data science organization and applying machine learning and natural language processing approaches throughout the Reveal platform. She is an Adjunct Professor at the Illinois Institute of Technology (IIT) and has nearly a decade of both practical and academic experience in natural language processing. Dr. Matveeva received her Ph.D. from the University of Chicago. She co-chaired the TextGraphs workshops in 2012, 2011, 2008, and 2007, and is a reviewer for multiple prestigious journals and publications.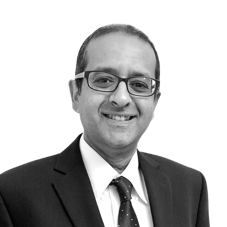 ---
Ravi Sathyanna
Chief Product Officer
Ravi Sathyanna has over 25 years of experience designing and developing large-scale SaaS and on-premise solutions. Ravi co-founded one of the earliest machine learning companies in the legal space and served as Director of Advanced Search at one of the industry's pioneering service providers. He joined Brainspace in 2014 where he spearheaded the company's product and research & development teams. Ravi holds as MS in Computer Science from The University of Texas at Dallas.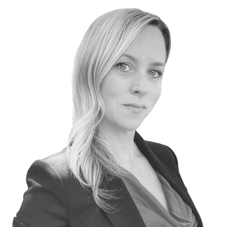 ---
Cat Casey
Chief Growth Officer
Catherine "Cat" Casey is responsible for creating new opportunities for AI adoption by leveraging Reveal's powerful technology platform. She is a frequent keynote speaker and outspoken advocate of legal professionals embracing technology to deliver better legal outcomes. Casey has over a decade and a half of experience assisting clients with complex eDiscovery and forensic needs that arise from litigation, expansive regulation, and complex contractual relationships. Casey has an A.L.B. from Harvard University and attended Pepperdine School of Law.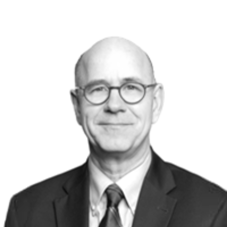 ---
George Socha
Senior Vice President of Brand Awareness
George Socha is responsible for increasing market awareness and adoption of Reveal's platform globally. Additionally, George is tasked with guiding the product roadmap and consulting with Reveal customers on effective deployment of legal technology. In 2005, he co-founded the Electronic Discovery Reference Model (EDRM) whose frameworks and content have empowered a generation of legal professionals. He has worked for over three decades as a lawyer, advisor and court-approved expert. George received his JD from Cornell Law School and his BA from the University of Wisconsin – Madison.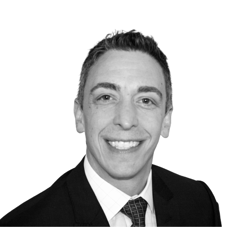 ---
Bill Pascoli
Chief Customer Officer
Bill Pascoli is responsible for customer success, support, onboarding, and training at Reveal. He brings over 20 years of experience leading global teams and delivering complex technology solutions. Bill has a B.S. in Computer Information Systems from Indiana University and an M.B.A. from the University of Chicago Booth Graduate School of Business.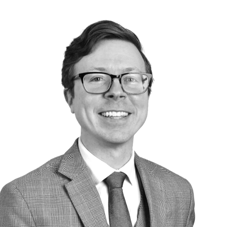 ---
Matthew Brothers McGrew
Chief Technology Officer
Matthew Brothers McGrew is responsible for Reveal's software development and leads the Reveal engineering, product and technical operations departments. He has more than 15 years of experience building highly scalable technology platforms, has a proven track record of guiding early stage start up technology through substantial growth and executing software development best practices. Most recently, Matthew led the integration of multiple technology solutions acquired by Reveal including NexLP and Mindseye Solutions.